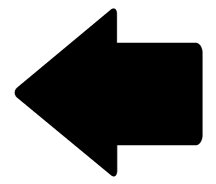 Return to Training Schedule
Effective Writing for Law Enforcement
Early (4 Months Left)
$420.00
ENDS FEBRUARY 27
Regular
$450.00
ENDS APRIL 27
| | |
| --- | --- |
| Host: | Coldwater Police Department |
| Location: | Heritage Hall 1776 Heritage Drive Coldwater, MI 49036 |
| Dates: | May 27, 2020 - May 28, 2020 |
| Times: | 8:00am - 4:00pm |
| Fee: | $420.00 |
Course Description
Instructor
Travel Information
Course Highlights
Word® for Public Safety™ is designed to help the personnel create, manage, share and protect digital documentation utilizing Microsoft Word® software. Most personnel have a good working knowledge of how to create basic documents in Word, but more than 95% of them are self-taught. This course helps them utilize the program more effectively and efficiently.
Who Should Attend
This class is designed for any active law enforcement personnel, support staff, or administrative assistants. Prior experience is not required.
Material Requirements
Students should bring a laptop with Microsoft Word and Adobe (version 2003 or higher) is required.