2018 Dark Web Conference Overview
Police Technical is bringing Dark Web Investigations to 10 major metro areas. 
Course Overview
Discuss and identify criminal offenses associated with the Dark Web
Dark Web Investigations is an introduction to understanding, using an investigating criminal activity on the Dark Web.  The course will raise your awareness of Dark Web criminal activities and the need to prepare yourself for Dark Web investigations.  Participants will learn how to safely and legally conduct Dark Web criminal investigations, engage in covert operations, and locate, track and apprehend criminals blending yesterday's, today's and tomorrow's technology.
Participants will conduct live exercises and apply unconventional investigative techniques and approaches to Dark Web investigations
REGISTER BELOW!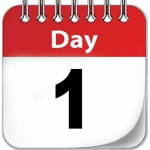 Agenda Day One
                                 1. Dark Web Investigative Strategies
                                 2. TOR & Tails Installation
                                 3. Intro to Cryptocurrency
                                 4. Digital Officer Safety
                                 5. Dark Web Covert Operations
Agenda Day Two
                                 1. Exif/Meta Data Extraction
                                 2. IP Tracing/Tracking
                                 3. Open Source Intelligence Resources
                                 4. Infrastructure Sterilization & Anonymizing Tehniques
                                 5. Social Media Law
 Register early for the best pricing.
All Federal (and many State and Local) law enforcement agencies are eligible for GSA discounted pricing.
Register below or contact us at 812-232-4200 to find out more.