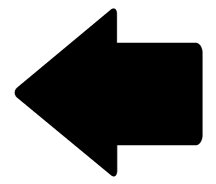 Return to Training Schedule
Craigslist Investigations
Early
$420.00
ENDS MAY 20
Regular
$450.00
ENDS JULY 20
Late (29 Days Left)
$475.00
ENDS AUGUST 20
| | |
| --- | --- |
| Host: | Western States Information Network (WSIN) |
| Location: | Western States Information Network (WSIN) 1825 Bell Street, Suite 205 Sacramento, CA 95825 |
| Dates: | August 20, 2019 - August 21, 2019 |
| Times: | 8:00am - 4:00pm |
| Fee: | $475.00 |
Course Description
Instructor
Travel Information
Investigating criminal behavior on the Internet's largest market place
Course Overview
Craigslist's has replaced traditional media (newspapers and magazines) and many online sources (chat rooms) as a primary online source for classifieds, jobs and sales…and for criminal activity. Law enforcement personnel must become adept in investigating crimes related to Craigslist activities. This course provides law enforcement personnel with the foundation and expertise to investigate any crime occurring on Craigslist. Starting with the history of Craigslist's and the evolution of the Craigslist criminal, the course then quickly and easily provides the student with an in-depth understanding of how to navigate Craigslist and identify indicators and red flags indicative of criminal activity. Students will learn how to use innovative and cutting edge methods in obtaining evidence, locating and identifying suspects and conducting online undercover operations involving prostitution, drugs, enticement of juveniles and property related crimes. Case examples as well as learning by doing activities will be utilized throughout the course.
This course is intended primarily for law enforcement investigations personnel; associated department personnel may attend: any sworn officers, support staff, administrative personnel, Supervisors and Management. Attendees need only a basic understanding of computers. No technical or analytical background is required. A laptop computer is required to afford the student with an optimum learning experience.
Agenda
Day One

Understanding how Craigslist works - CL Basics: History, who, what and why?
Navigating Craigslist - From beginner to advanced
How to speak Craigslist - Become fluent in Craigslist speak
Understanding Craigslist postings - Learn how criminals post and how to find them
Obtaining information from Craigslist - Administrative subpoena or search warrant


Day Two

Craigslist toolkit - Resources available to you at no cost
Criminal indicators and red flags - Proactively target criminals through subtle postings
Building blocks of an undercover operation - Roles, responsibilities and building your online profile
Undercover operations - Go undercover from a patrol car or your desk, no long hair or beard needed
What's next? - Identifying the next Craigslist and what to do with it
Day Three (Optional)
Hands On Activities - Attendees develop their own materials in a structured hands-on environment.
Custom Development - Attendees work with instructor on existing case materials in need of support.