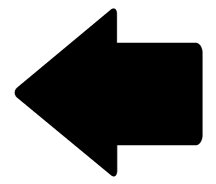 Return to Training Schedule
Internet of Things (IoT) Investigations
Early
$325.00
ENDS OCTOBER 05
Regular (18 Days Left)
$350.00
ENDS DECEMBER 05
Late
$375.00
ENDS JANUARY 05
| | |
| --- | --- |
| Host: | POLICE TECHNICAL |
| Location: | Online |
| Dates: | January 5, 2023 - January 6, 2023 |
| Times: | 10:00AM - 2:00PM ET |
| Fee: | $350.00 |
Course Description
Instructor
Travel Information
The Internet of Things (IoT) will quickly become one of the primary tools of law enforcement.
Course Overview
In 2018, the number of "Things" connected to the Internet surpassed the world's population and the deployment continues to
accelerate. This course will raise awareness of the Internet of Things and how it relates to Law Enforcement and criminal investigations. Participants will learn about IoT architecture and how to classify, and investigations crimes involving the IoT.
We will also discuss the challenges faced by Law Enforcement as we try to keep pace with the development and deployment of tomorrow's technology and how to use the IoT as a force multiplier in our own agencies.
Agenda
Day One

What is the Internet of Things?

IoT Architecture

Classification of IoT devices

IoT Platforms

Classification of IoT crime


Day Two

Responding to crimes involving IoT

The Digital Crime Scene

Forensic Considerations

The challenges of IoT investigations

Leveraging IoT for Law Enforcement