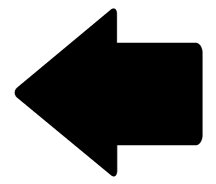 Return to Training Schedule
Social Media Methods
Early
$375.00
ENDS AUGUST 16
Regular (1 Months Left)
$400.00
ENDS OCTOBER 16
Late
$425.00
ENDS NOVEMBER 16
| | |
| --- | --- |
| Host: | POLICE TECHNICAL |
| Location: | Online |
| Dates: | November 16, 2023 - November 17, 2023 |
| Times: | 10:00 AM - 2:00 PM ET |
| Fee: | $400.00 |
Course Description
Instructor
Travel Information
Best Social Media Practices for Law Enforcement Departments and Their Personnel
Course Overview
Social Media Methods is a hands-on 2 day class that is designed to help personnel and their agencies who are looking to effectively manage their online presence. Social Media is the best tool available for Community Policing and public relations. There is so much more to marketing your agency than creating a Facebook Page and sending out a few tweets. Across the nation over 90% of law enforcement agencies are using social media. This sounds great, except most agencies are not using social media platforms to their full potential. This course will teach you to leverage the full power of social media platforms such as Facebook, Twitter, Instagram, Snapchat, Pinterest, and YouTube. You will learn to manage each of the platforms and learn some unique marketing strategy specific to each platform. You will leave this class with the confidence, knowledge, and skills to immediately launch your agency's social media program, or to improve upon an already successful program. You will learn the tips, tricks, and gain the contacts you need in order to reach the next level of marketing your agency. While this is not a course covering online investigations, students will gain useful knowledge about each social media platform which will undoubtedly help them with their investigations.
Who Should Attend
This class is designed for sworn officers, civilian public information officers, support staff, supervisors, and law enforcement executives.
Material Requirements
This is a hands on class. Students should bring a laptop with WIFI access. A tablet or smart phone is acceptable, but in order to leverage the full potential a laptop is preferred.
Agenda
Day 1

5 Keys for success in social media for law enforcement
Facebook Fundamentals – From creating the account to Facebook Live
Twitter – Building your legitimacy one tweet at a time
Instagram – It's more than just snapping a photo. Building a following for your agency
Getting buy in from the Chief / Sheriff / Mayor / Council


Day 2

Snapchat – Are there uses for law enforcement?
Pinterest, YouTube, Periscope, and the rest – keeping current with social media trends
Creating the social media team at your agency – who should be included?
a.Every officer is a social officer
Social Media Management tools – Hootsuite, Tweetdeck and others.
Policy Development – Often overlooked but is key to a successful program
Records retention - It's the law! Is your agency prepared?
Day 3 (Optional)
Hands On Activities – Attendees develop their own materials in a structured hands-on environment.
Custom Development – Attendees work with instructor on existing case materials in need of support.