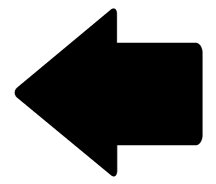 Return to Training Schedule
Analytic Unit Supervisor
Early
$375.00
ENDS JULY 17
Regular
$400.00
ENDS SEPTEMBER 17
Late (26 Days Left)
$425.00
ENDS OCTOBER 17
| | |
| --- | --- |
| Host: | POLICE TECHNICAL |
| Location: | Online |
| Dates: | October 17, 2023 - October 18, 2023 |
| Times: | 10:00 AM - 2:00 PM ET |
| Fee: | $425.00 |
Course Description
Instructor
Travel Information
Course
Designed to assist agency's grow, develop and manage their analytical services division. Whether an agency has a single staff member tasked with DOJ reporting or an active staff of real-time analysts, this course provides the road map to furthering the value of law enforcement analytics. Core interactive learning will provide the student with proven and tested principals, case examples applications, and established and productive methods. Personnel will gain practical knowledge which will assist with crime analysis and tactical case support, and will also acquire a roadmap to further develop their department's analytical services division. This course is appropriate for active analytical personnel and their supervisors.
Who should attend this Course?
This course is designed for all personnel tasked to analytical or case support units, including Analysts, Supervisors, Managers, and Criminal Case Support Personnel. Attendees are not required to be sworn personnel, but MUST work within a law enforcement environment.
Agenda

Day One

Course Introduction
Introduction to Leadership (with practical exercises)
High Reliability Organizations
Risk Management

Day Two

Decision Making/Problem Solving (with practical exercise)
Performance Under Fire/Stress Management
Communicating Effectively
Employee Development (with practical exercise)
Performance Standards and Evaluation
The Digital Revolution
Strategic Planning