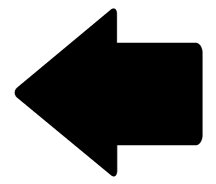 Return to Training Schedule
Effective Writing for Law Enforcement
Early
$375.00
ENDS AUGUST 01
Regular (27 Days Left)
$400.00
ENDS OCTOBER 01
Late
$425.00
ENDS NOVEMBER 01
| | |
| --- | --- |
| Host: | POLICE TECHNICAL |
| Location: | Online |
| Dates: | November 1, 2023 - November 2, 2023 |
| Times: | 10:00 AM - 2:00 PM ET |
| Fee: | $400.00 |
Course Description
Instructor
Travel Information
Course Highlights
Virtually everyone in the world knows how to use Microsoft WORD®, but very few law enforcement professionals have been taught how to use this program in the performance of their jobs. This is that class. How do we write? How do we create documents within a law enforcement environment? These are the questions asked and answered in this course.
Unlike most "computer" courses, this class does not begin with a blank computer screen and "standard" toolbar. This course starts with an Officer Involved Shooting, and the need to convey the facts of that situation internally (to the Agency and its administrators), externally (to the public), and to the courts (as a report of evidence). Originally designed and created for ATF Intelligence Specialists, this course uses Microsoft WORD® to help LE professional communicate through written documentation.
Who Should Attend
This class is designed for any active law enforcement personnel, support staff, or administrative assistants. Prior experience is not required.
Material Requirements
Students should bring a laptop with Microsoft Word and Adobe (version 2003 or higher) is required.
Agenda

DAY 1

What did you see?

Who you are determines how you write

Using Microsoft WORD® to write for LE, Part 1
Outlining
Organization Strategies

Psychological
Chronological
Reverse Chronological
Geographic
Story Telling
Journalistic

Objectivity and Bias
Language
Using Microsoft WORD® to write for LE, Part 2

DAY 2

Using Microsoft WORD® to write for LE Part 3
Audience

What do you write?
Who do you write for?
Who sees your product besides your primary audience?
What does it look like when you are done?

Types of Documents in Law Enforcement

Intelligence Reports
Memo / Internal Documents
Public Reports
Others

Analysis or Analytics?
Using Microsoft WORD® to write for LE, Part 4