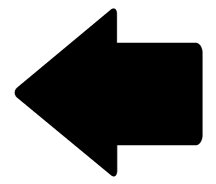 Return to Training Schedule
Excel for Public Safety
Early
$375.00
ENDS SEPTEMBER 05
Regular (2 Months Left)
$400.00
ENDS NOVEMBER 05
Late
$425.00
ENDS DECEMBER 05
| | |
| --- | --- |
| Host: | POLICE TECHNICAL |
| Location: | Online |
| Dates: | December 5, 2023 - December 6, 2023 |
| Times: | 10:00 AM - 2:00 PM ET |
| Fee: | $400.00 |
Course Description
Instructor
Travel Information
Harnessing the power of Microsoft Excel® to better manage data & improve investigations.
Course Overview
Microsoft Excel® for Public Safety™ is designed to help public safety personnel best utilize Microsoft Excel ® to successfully manage law enforcement specific data. Whether it is case specific data (e.g. telephone tolls, financials) or agency-wide data (e.g. arrest stats, fugitive lists, calls for service), it can be analyzed with just a few clicks using this powerful tool!
Who Should Attend
This course is intended for law enforcement personnel, which includes: any sworn officer, support staff, administrative personnel, Supervisors and Management. Attendees need only a basic understanding of computers and Excel®. No technical or analytical background is required.
Material Requirements
Students should bring a laptop with Microsoft Excel (version 2003 or higher). Additional materials (data sets) will be provided to students.
Agenda
Day One

Uses in Law Enforcement - Telephone tolls; Financial analyses; Agency stats
Navigation & Manipulation - Rows, columns, cells, ranges, worksheets
Tools - Autofill, conditional formatting
Simple formulas - Sum, Average, Median, Mode, Crime Rate and more
Complex formulas - Date conversion to days of week, months of year
Concatenating - Combining data stored separately


Day Two

Parsing - Separating data using Text to Columns
Best Charting practices - Bar, columnar, and pie chart usage; proper use of data labels, legends, gridlines etc.
Why you should never chart in 3-D
Importing/Exporting - Linking data between products
Data Validation - Creating pull-down lists to give forced options
The three analytical tools you must know - Sorting, filtering, & the magic of Pivot Tables