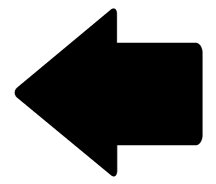 Return to Training Schedule
Exploiting Technology in Real Time Investigations
Early
$375.00
ENDS JULY 09
Regular
$400.00
ENDS SEPTEMBER 09
Late (18 Days Left)
$425.00
ENDS OCTOBER 09
| | |
| --- | --- |
| Host: | POLICE TECHNICAL |
| Location: | Online |
| Dates: | October 9, 2023 - October 10, 2023 |
| Times: | 12:00PM - 4:00PM ET |
| Fee: | $425.00 |
Course Description
Instructor
Travel Information
Course Overview
Digital evidence is abundant in crime scenes and investigations. It doesn't matter how large or how small your department or your detective bureau is. At some point, you will be called upon to investigate a case involving some form of digital evidence. Learning to navigate the world of social media requests, call detail records, precision location information, router logs and digital forensics can be daunting. Imagine now doing this in the most exigent cases, when stress is high and pressure is on, this can be even more daunting.
In our class, "Exploiting Technology in Real Time Investigations", our instructor will walk you through exactly how all of this technology is intermingled. They will tell you what you need, why you need it and how to obtain it, now! This class will help to cut out the fluff and get you the evidence you need quickly.
The principles taught in this class cross over to everyday investigations. Topics covered include; Analyzing Call Detail Records, Precision Location Information, Internet and IP address basics, router logs, incorporating digital forensics, MAC Addresses, Social Media Requests and Returns (Facebook/Instagram, Snapchat, TextNow, Pinger, more), Apple and Google Records.

Who Should Attend
This class is designed for detectives, patrol officers, analysists, and other personnel who respond to critical incidents where actionable intelligence in a real time setting is paramount.

Material Requirements
Students must bring a laptop with Microsoft Excel and internet capabilities. An external mouse is recommended but not required.
Agenda
Day One

Cellular Technology

Cellular Network Architecture
Cellular Network Terms
Cell Sites and Directions
Data Transmissions

Internet Technology

What is the Internet?
IP Address Configurations
NAT'ing Technology
MAC Addresses
Router Interrogations
WiFi Technology

Determining the Provider
Legal - Defining Exigency
Precision Location Information

RTT/PCMD/TDOA/NELOS Data

Social Media Returns
Email Headers

Day Two

Review Call Detail Records

Frequency Lists
Data Manipulations
Mapping

EXIF Data
Geofencing
Practical's