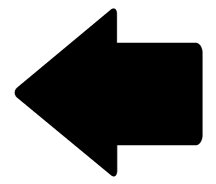 Return to Training Schedule
Confidential Informants
Early
$375.00
ENDS JULY 05
Regular
$400.00
ENDS SEPTEMBER 05
Late (14 Days Left)
$425.00
ENDS OCTOBER 05
| | |
| --- | --- |
| Host: | POLICE TECHNICAL |
| Location: | Online |
| Dates: | October 5, 2023 - October 6, 2023 |
| Times: | 10:00 AM - 2:00 PM MT |
| Fee: | $425.00 |
Course Description
Instructor
Travel Information
Course Description
Confidential Informants can be one of the best investigative tools law enforcement personnel have access to. However, confidential informants present unique challenges to agencies, law enforcement officers, and administrators. This course will provide the student with the knowledge and skill set to handle and maintain professional relationships with informants. This course will empower the student with the ability to effectively walk though policies related to confidential informants, document actions of the informant, and the use the information collected by informants to strengthen cases and prosecutions.
This course will provide law enforcement personnel with an accelerated introduction to the dark underworld of being a "handler" and maintaining control over an informant. Students will explore and learn the "Best Practices" employed by a senior task force investigator. This course will emphasize learning by participating in activities involving actual and relevant informant situations and working through the most common problems when dealing with informants. No prior knowledge of narcotics training is required.
Who Should Attend
This class is designed for any active law enforcement personnel, support staff, or administrative assistants. Prior experience is not required.
Agenda
Day One

How to find and locate informants.
Ideal characteristics of confidential informants.
Policies related to running and maintaining CI files.
Creating a "best friend" relationship.
Working with prosecutors for a confidential contract.

Day Two

3am wake up calls….
Maintaining control with informants.
Using informant information in search warrants and reports.
Introduction of undercover detectives using confidential informant.
Charges vs Currency Informants.