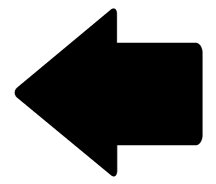 Return to Training Schedule
Fentanyl Investigations
Early
$375.00
ENDS AUGUST 28
Regular (1 Months Left)
$400.00
ENDS OCTOBER 28
Late
$425.00
ENDS NOVEMBER 28
| | |
| --- | --- |
| Host: | POLICE TECHNICAL |
| Location: | Online |
| Dates: | November 28, 2023 - November 29, 2023 |
| Times: | 10:00 AM - 2:00 PM MT |
| Fee: | $400.00 |
Course Description
Instructor
Travel Information
Course Description
Fentanyl is the leading cause of death for Americans 18–45-years-old. In 2021, the United States saw over 100,000 overdose deaths with nearly two-thirds related to Fentanyl. Law enforcement must understand the concerns and dangers with using traditional investigative techniques. These challenges and opportunities demand new skill sets to evolve with the ever-changing world of drug culture. This course will provide the student with the knowledge and skill set to effectively complete an investigation from the first 911 call through prosecution with everything in between. This course will empower the student with the ability to effectively write various search warrants, interview witnesses, and work with grieving family members.
This course will provide law enforcement personnel with an accelerated introduction to the constantly evolving dynamics of fentanyl related investigations. Students will explore crime scene photographs to determine and recognize overdoses prior to toxicology reports. Students will understand time matters and learn the "Best Practices" employed to conduct these dangerous investigations safely. This course will emphasize learning by doing activities involving actual and relevant case examples of fentanyl-controlled buys and overdoses. No prior knowledge of narcotics training is required.
Who Should Attend
This class is designed for any active law enforcement personnel, support staff, or administrative assistants. Prior experience is not required.
Agenda
Day One

China/Mexico Connection.
Super labs and how Fentanyl is made.
Border crossings and concealment methods.
Proper Personal Protective Gear and staying safe.
Scene recognition.

Day Two

Preservation of Records – Phones, Social Media and Google.
Collecting cellphones and other vital evidence.
Reviewing medical reports.
Moving to prosecution.
Working with families through tough times.