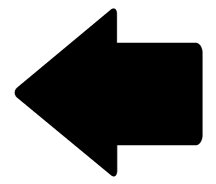 Return to Training Schedule
Human Trafficking Investigations
Early
$375.00
ENDS SEPTEMBER 18
Regular (2 Months Left)
$400.00
ENDS NOVEMBER 18
Late
$425.00
ENDS DECEMBER 18
| | |
| --- | --- |
| Host: | POLICE TECHNICAL |
| Location: | Online |
| Dates: | December 18, 2023 - December 19, 2023 |
| Times: | 10:00 AM - 2:00 PM MT |
| Fee: | $400.00 |
Course Description
Instructor
Travel Information
Human Trafficking is today's form of modern slavery and it's happening in all of our nation. Local, County, State, and Federal Law Enforcement Agencies throughout the country have been reactive and proactive in multiple different capacities to reduce the demand by saving victims and arresting the buyers of this growing criminal industry.
These crimes consists of both forced labor and sex trafficking of victims. Every year there are millions of people worldwide trafficked and forced into modern slavery. The Polaris Project shared on its website that this is a multi-billion dollar criminal industry that denies freedom to 20.9 million people around the world.
Resources to fight these crimes change from time to time. Understanding the resources and partners that are available to help law enforcement are the key ingredient to successfully reducing this crime in your state. This training will help show you the free and paid investigative resources available, and the various partners who are available to help you identify the victim and buyers of this crime.
Day One
1. Where is Human Trafficking In your state?
2. The role of and using an Intelligence Analyst with these investigations
3. Identifying who are the buyers and victims?
4. Exploring online advertisements and classifieds
5. The role of social media, dating sites and forums
6. Protecting your investigation
7. Operational Security
Day Two
1. Free Investigative Resources
2. Paid investigative tools to be aware of that can help your investigation
3. Partnering with Community Organizations to help the victims
4. Working together through collaborating with Law Enforcement Partners
5. Following the money involved in this industry
6. Developing effective communication between your Intelligence Analyst/Function and your Apprehension/Investigative Teams in the field
7. Developing an end product for a Law Enforcement Proactive Operation