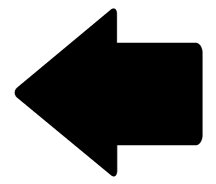 Return to Training Schedule
Social Media Investigations
Early
$375.00
ENDS SEPTEMBER 19
Regular (2 Months Left)
$400.00
ENDS NOVEMBER 19
Late
$425.00
ENDS DECEMBER 19
| | |
| --- | --- |
| Host: | POLICE TECHNICAL |
| Location: | Online |
| Dates: | December 19, 2023 - December 20, 2023 |
| Times: | 10:00 AM - 2:00 PM ET |
| Fee: | $400.00 |
Course Description
Instructor
Travel Information
Course Overview
Internet usage is a mandatory requirement of modern life. Social media and social service sites have become an extension of daily real-world activities for many people. And just like law abiding citizens, criminals post proof of their daily activities online. The separation that people feel between their online and real-life activities is well documented, but this false assumption gives law enforcement an advantage in the investigations and prevention of criminal activities.
This course will explore the latest techniques for using social media sites such as Snapchat, Facebook, and Instagram in drug, firearm and gang investigations. Through a structured survey of available resources, law enforcement personnel will view, search and manage multiple open source sites and services in the search of criminals and criminal activities.
Who Should Attend
This course is designed for law enforcement personnel at all levels, with an emphasis on investigations and detective bureaus and their supervisors.
Material Requirements
Portions of this course are hands-on and will require personnel to have a laptop with unfettered access to the internet (no site blocking software).
Agenda
Day One

Discussion of Social Media Applications
What We Are Seeing with Investigations
Discussion of Social Media Pros and Cons
Jury Appeal and Social Media Evidence
Deconfliction Issues
Dealing with Posers
Investigative Techniques (How We Do What We Do)


Day Two

Current Best Practices
Legal or Illegal?
Case Studies
Future of Wiretaps
What Drug Causes the Most Violence?
Recent Violence Over Amateurs
Conclusion and Recap