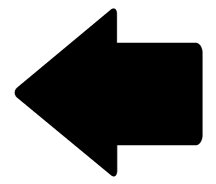 Return to Training Schedule
Narcotic Unit Supervisor
Early
$420.00
ENDS JANUARY 17
Regular
$450.00
ENDS MARCH 17
Late (24 Days Left)
$475.00
ENDS APRIL 17
| | |
| --- | --- |
| Host: | Rutgers Police Department |
| Location: | Rutgers Police Department 55 Commercial Ave. Rm 231 New Brunswick, NJ 08901 |
| Dates: | April 17, 2019 - April 18, 2019 |
| Times: | 8:00am - 5:00pm |
| Fee: | $475.00 |
Course Description
Instructor
Travel Information
Preparing Today's Narcotics Supervisors, Armed with the Tools for Tomorrow
Course Overview
Narcotic operations has changed dramatically in the past 10 years: Laws governing narcotics, criminal process, manufacturing, distribution, even the chemical composition of the drugs themselves have changed. To remain effective, and in some case to remain in existence at all, Narcotics Units, their mission, their methods, their team members, and their supervision must change also.
In this two day course, a guide for the today's supervisors and commanders of Narcotics Units/Details is outlined. Built upon well tested foundations (eg Personnel, Managing UC Ops, and Mission planning), this course also incorporates realistic lessons about societal trends (De-Criminalization and Legalization) and breaks new ground for current investigation techniques and online interdiction (Social Media and Supervising Undercover Investigations in Social Space).
This course is designed for Supervisors and Team Members of Narcotics Units and Details. Prior experience in narcotics investigations or leadership is not required. Authorized support staff (i.e. analysts / technical assistance) will be admitted only with prior agency documentation.
This course is available as a 2 day training course or as a 5 day training conference (which includes 3 additional days of instruction in Leadership and Technology, Warrant Service and Deployment presentations, and Digital Case Management.)
Agenda

Day One

Assuming the Role

Challenging Assumptions

Combating The War on Drugs – Then & Now
Perceptions, Realities & Eventualities

Understanding & Setting Clear and Attainable Expectations, Goals & Objectives
Existing Policy & Procedure Review
Your New Role

When to Lead, Follow or Get Out of the Way

A Diagnostics Check

Team Meeting – Setting the Tone
Personnel Review

Warning Signs & Symptoms of Undercover Work
Complaint Review
Individual Check In's

Team & Individual Readiness Testing
Coach, Train & Mentor

Building Your Team – Selection, Retention and Rotation of Undercover Personnel

Skill Set Assessment and Testing
When to Retain and Rotate Personnel

Term Limits
Problem Employee
Needs Basis

Managing Undercover Operations

Undercover Risk Analysis
Roles & Responsibilities

Supervisor
Case Agent
Undercover Detective
Support Detectives

Strategy Development

Buys
Reverses
Stings
Interdiction
Wire Taps
Threat Assessment Matrix for High Risk Search Warrants

Day Two

Mission Planning

Case Prioritization
Operational Briefings
Officer Safety Concerns
Deconfliction
Digital Opsec
Post Incident De-brief

Confidential Source Management

Informant Checks & Balances
Detective Checks & Balances

Crisis Management
Tools and Recourses

Electronic and Video Surveillance Equipment

Covert Applications
Limitations
Equipment

Ethics and Misconduct in Undercover Operations

Informant Concerns
Asset Seizure
Common Pitfalls

Online Investigation Development

Tomorrow's Vision Today
The Social Media Revolution
Social Media Law
Supervising Undercover Investigations in Social Space

Undercover Investigative Techniques in Social Space
Social Space Platforms for Investigating Illicit Activity
Social Media Policy for Undercover Operations

Media Management

Social Media Methods, Marketing and Branding
Traditional Source Management
Social Media Management