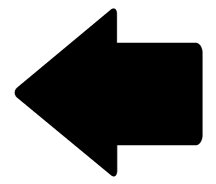 Return to Training Schedule
Future of Narcotic Enforcement
Early
$420.00
ENDS JUNE 14
Regular (1 Months Left)
$450.00
ENDS AUGUST 14
Late
$475.00
ENDS SEPTEMBER 14
| | |
| --- | --- |
| Host: | South Bloomfield Police Department |
| Location: | South Bloomfield Police Department 5000 Park Place South Bloomfield, OH 43103 |
| Dates: | September 14, 2020 - September 15, 2020 |
| Times: | 8:00am - 4:00pm |
| Fee: | $450.00 |
Course Description
Instructor
Travel Information
About the Course
Most law enforcement courses have a clear practical application (i.e. defensive tactics, report writing). Most courses, both at the Academy level or private are reactionary, responding to current needs. Very few classes in the Field are forward thinking, proposing solutions to projected problems and issues of tomorrow. This course is one of the latter category. While this class address contemporary issues, its main goal is to help agencies prepare to navigate the coming shift in mission and responsibilities as related to drug laws, de-criminalization, incarceration, treatment and prevention.
Agenda
Day One

Introduction
How did we get here? A Brief History of Drugs, Race, and the Law
Law Enforcement in America
Drug Cartels
Current Laws
How Drugs become Legal: Marijuana: The Gateway Drug


Day Two

Incarceration Rates by the Numbers
Reasons behind Addiction/Criminality
What have other countries done?
DEA, National Guard, and HIDTAS: Misson, Role, and Future
Haven't we done this before?: The 18th and 21st Amendments to the U.S. Constitution
What's a Police Department/Sheriff's Office/Field Office to do...?