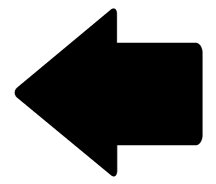 Return to Training Schedule
Dialogue on Race and Law Enforcement
Early
$325.00
ENDS SEPTEMBER 02
Regular (1 Months Left)
$350.00
ENDS NOVEMBER 02
Late
$375.00
ENDS DECEMBER 02
| | |
| --- | --- |
| Host: | POLICE TECHNICAL |
| Location: | Online |
| Dates: | December 2, 2021 - December 3, 2021 |
| Times: | 10:00 AM - 2:00 PM ET |
| Fee: | $350.00 |
Course Description
Instructor
Travel Information
Overview
Each DRLE course, focuses on a separate, unique topic within the subject of Race and Law Enforcement. Most of the topics will provide a historical context for understanding what is happening today

How did we get here? Where are we going? How do we make things better?
These are the primary questions for DRLE. The questions, discussion, and the answers aren't easy, but they are all important.
We've found the discussion itself provides valuable insight into IMPROVING relations, and MOVING forward.

Facilitators/Instructors
Each DRLE session is team-taught by active and retired members of law enforcement / POLICE TECHNICAL Instructors. We are not community activists. We are not academics. Each instructor has a long and varied law enforcement background (Federal, State, Local) and commitment to helping the Field (and their communities) with these challenging subjects.

The course is designed to provide law enforcement personnel with:
Appreciation for the Sanctity of Human Life
Perspective in understanding race relations in America
Empathy for the people from previous generations and experiences
Directions to help improve themselves, their agencies, and their community

NOTE: The class is strictly for active law enforcement ONLY. No other persons will be admitted for any reason.