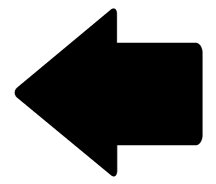 Return to Training Schedule
Real Time Crime Centers (RTCC) for Public Safety
Early
$325.00
ENDS SEPTEMBER 13
Regular (2 Months Left)
$350.00
ENDS NOVEMBER 13
Late
$375.00
ENDS DECEMBER 13
| | |
| --- | --- |
| Host: | POLICE TECHNICAL |
| Location: | Online |
| Dates: | December 13, 2021 - December 14, 2021 |
| Times: | 10:00 AM - 2:00 PM MT |
| Fee: | $350.00 |
Course Description
Instructor
Travel Information
Course Overview
The future of Public Safety changes all of the time. Today many of your peer departments are moving to the future technology of implementing a Police, Fire, or Public Safety Real Time or Tactical Information Centers. Public Safety Command Centers have been used for decades to collaborate together for incidents and some special events. Today's technology is allowing police and fire departments to turn these Command Centers into Real Time Information Centers to be open 7 days a week, and sometimes 24 hours a day.
The mission of the Real time Information Center is to compliment the services of your Communications Center, and provide tactical intelligence that will keep your employees safe and our citizens safe. There have been many successes that have shown these centers have helped save lives by getting more resources to the scene, before the first person arrives. Real Time Information Centers are not just for Public Safety, many of our Fortune 500 companies are implementing Real Time Information Centers into their companies headquarters. They just look a little different, but they include the important departments of the company such as investigations, fraud, cyber, operations, and much more to give a report to Executive Staff of what is going on today (and some cases right now) with their company.
Our class will show you how to set up a small or large center, the resources and program software that is available, staffing models for smaller or larger centers, provide case studies of operational Real Time Information Centers are successful today, and provide new technology that is changing how Public Safety is responding to calls.
Who Should Attend
This course is intended for law enforcement personnel, which includes: any sworn officer, support staff, administrative personnel, Supervisors and Management. Attendees need only a basic understanding of computers and Excel®. No technical or analytical background is required.
Material Requirements
Students should bring a laptop with Internet capabilities.
Agenda
Day One

What is a Real Time Information or Tactical Center
Creating your mission, vision, and policies
How to get started today with one desk, or to start planning for the future for an entire room
Case Studies of successful public safety centers & corporate centers
Basic technology needed to get started today
State of the Art technology that is available
Finding the perfect location for your center


Day Two

Resources/Software Programs to compliment your Communications Center
Community Partnerships
Partnerships with other departments in your city
Partnering with neighboring departments
Investigative Programs that can help you
Identifying your staffing model
Whats it like into the day of a Detective or Analyst inside of the Real Time Information Center