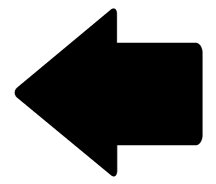 Return to Training Schedule
Excel: Data and Mapping
Early
$375.00
ENDS AUGUST 28
Regular (1 Months Left)
$400.00
ENDS OCTOBER 28
Late
$425.00
ENDS NOVEMBER 28
| | |
| --- | --- |
| Host: | POLICE TECHNICAL |
| Location: | Online |
| Dates: | November 28, 2023 - November 29, 2023 |
| Times: | 10:00 AM - 2:00 PM ET |
| Fee: | $400.00 |
Course Description
Instructor
Travel Information
Harnessing the power of Microsoft Excel® for data mapping.
Course Overview
Who knew that Microsoft Excel could aid law enforcement operations in mapping burglaries, homicides, cell phone records, and other data? After this two-day course, you will be equipped with the skills necessary to visually map tactical, strategic, and operational analysis data. Microsoft Excel is a free resource equipped on almost every computer used for professional duties. This makes the mapping feature in Excel one of the most valuable tools law enforcement personnel can use for their tasks. By the end of this course, you'll know how to organize your data for geographical use, import the data to a map, and build the map to represent your data best visually.
Who Should Attend
This course is intended for law enforcement personnel, which includes: any sworn officer, support staff, administrative personnel, Supervisors and Management. Attendees need a basic to intermediate understanding of computers and Excel®. No technical or analytical background is required.
Material Requirements
Students should bring a laptop with Microsoft Excel (version 2003 or higher). Additional materials (data sets) will be provided to students.
Agenda
Day One

Knowing Your Data – Does it need a clean? What's in the box?
Microsoft Excel Map Commands – Navigation of most used buttons
Importing Your Data onto a Blank Map – Going from just data to locations


Day Two

Building the Map – Visualizing your data geographically
Timeline Feature – Visualizing your data geographically across time
Heat Maps – What's hot and cold and what does this mean
Custom Regions – Importing .kml or .shp files to display