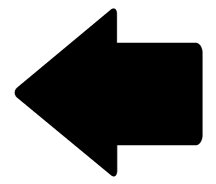 Return to Training Schedule
Cryptocurrency Investigations
Early (3 Months Left)
$375.00
ENDS SEPTEMBER 21
Regular
$400.00
ENDS NOVEMBER 21
Late
$425.00
ENDS DECEMBER 21
| | |
| --- | --- |
| Host: | POLICE TECHNICAL |
| Location: | Online |
| Dates: | December 21, 2023 - December 22, 2023 |
| Times: | 10:00AM - 2:00PM CT |
| Fee: | $375.00 |
Course Description
Instructor
Travel Information
Cryptocurrency is a digital form of payment that can be exchanged for goods and services. Using a technology called blockchain, cryptocurrencies provide inherent security for transactions for buyers and sellers making it an ideal format for illicit and illegal transactions.
This course provides a foundation for understanding cryptocurrencies, it's original Dark Web beginnings, and highlights major cases (e.g. Silk Road online black market, Silk Road 2.0, and others).
The course also provides real world investigations techniques for Federal, State and Local investigators to understand, access, and effectively prosecute and seize related cryptocurrency assets.