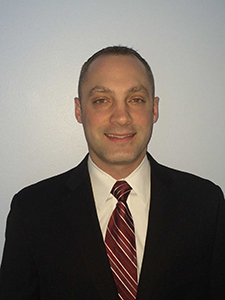 James Isaacs is currently assigned to the Detective Bureau for a department in Southern Michigan.  He has been the lead investigator in over 600 cases to including:  Homicide, Suicide, Shootings, Bank Robbery, Armed Robbery, Unarmed Robbery, Burglary, Fraud, Identity Theft, Human Trafficking, Child Sexually Abusive Material, Child Abuse, Criminal Sexual Conduct, Arson, Counterfeiting, Stalking, Threats, Terrorism and Motor Vehicle Theft.
Mr. Isaacs has received hundreds of hours of training in cell phone related training, has participated in hundreds of cell phone investigations, is a qualified expert in cell phone record analysis and data recovery in (3rd Circuit Court) and a Certified Forensic Computer Examiner (CFCE).  He is also a member of the Michigan Internet Crimes Against Children (ICAC) Task Force and is currently assigned to the FBI Violent Crimes Against Children Task Force.
James Isaacs currently works closely with POLICE TECHNICAL on their national Cell Phone Investigation (CPI) certification courses.
He lives in Southern Michigan with his wife and children.
Blog Entries by James Isaacs