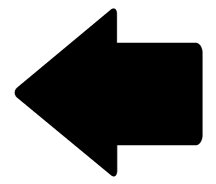 Return to Training Schedule
Find Anyone Online
Early
$325.00
ENDS DECEMBER 01
Regular (19 Days Left)
$350.00
ENDS FEBRUARY 01
Late
$375.00
ENDS MARCH 01
| | |
| --- | --- |
| Host: | POLICE TECHNICAL |
| Location: | Online |
| Dates: | March 1, 2021 - March 2, 2021 |
| Times: | 10:00AM - 2:00PM EST |
| Fee: | $350.00 |
Course Description
Instructor
Travel Information
Course Overview
When suspects go on the run, the first thing they do is often dump their cell phone. Don't let this be a barrier to the apprehension. There are currently, more ways than ever to leverage the digital world in order to capture the bad guy. A good apprehension certainly involves time spent in the field talking with people and conducting surveillance. This course will teach you the other half of the investigation, thoroughly and properly conducting a digital investigation before you even leave the office.
This class is designed for law enforcement officers at any stage in their career. Experience or training in cell phone investigations is not required. Students will receive samples of search warrant templates, comprehensive guides to major cell phone carriers, model report language for cell phone searches.
Agenda
1. Leveraging Facebook and Instagram for information.
2. Pen Warrants, a forgotten source.
3. How to obtain the new cell number.
4. Leveraging historical CDRs.
5. Proper ping warrants.
6. Reading ping data.
7. Additional hands-on sessions.
---